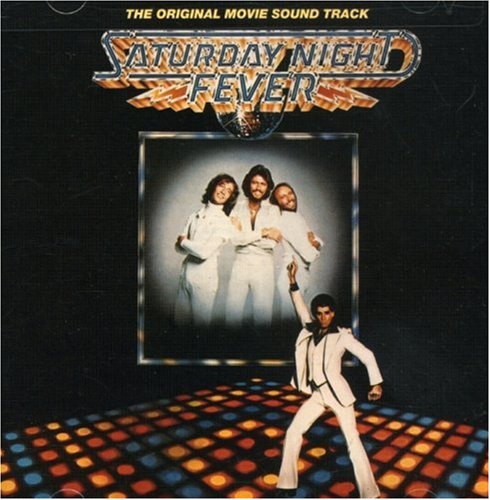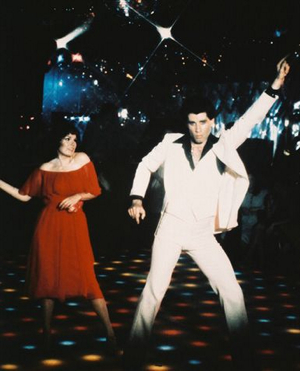 A post on mad (!) discoveries. A friend of mine was over for an early St. Patrick's day party, with a few others. Given the occasion, and the fact that he's leaving the D.C. area, I insisted he choose the next album. Good man that he is, Keith Hovis chose the Saturday Night Fever soundtrack that I found in my parents' basement.
Now, I've put in this on before. I played it during a party with fellow interns in Indianapolis, but it was mostly for the first track, 'Stayin' Alive' by the Bee Gees, classic that it is. But, as it turns out, this soundtrack is a double LP of A-MAZING. I've never seen the movie, but song for song, I think this one of the greatest soundtracks I've ever heard. You've got 'Stayin' Alive' as the first track and it ends with The Trammps' 'Disco Inferno.' What's in between is essentially a time capsule of the Saturday Night Fever era. In this case, that's a good thing!
Then I got to thinking: I would have never found the greatness that is this soundtrack without the original suggestion from on Keith. But once it was spinning, we were loving it. Between the great music, random dance breakouts -- mostly from Keith -- and the surprise of finding I'd had this great album all along, it was a good time. And it's a testament to the social element of this whole vinyl deal. Had this been a laptop or MP3 player, we would've played 'Saturday Night Fever' and left it at that. Or certainly somewhere between track one and track 17 it would've been changed. But because records force you to appreciate the whole
album,
well, there we were. A group of recent college grads, in the year 2010, listening to the
Saturday Night Fever Soundtrack
at a St. Pat's party.
That's what it's all about.